The three pillars of a successful online presence
The physical storefront, office or commercial location is a necessity for almost any business. Business leaders will fuss over the look, the location, the amenities available for clients, etc. What I have often found is that most business leaders pay more attention to the physical storefront compared to their online storefront, as they see it daily when coming in to work. It is a matter of perception, which can cost businesses a lot in missed revenue. This is because a businesses online presence is just as, if not more important than the physical location.
A business's online presence increases its customer base multiple times over due to the shear amount of people using the internet to shop, review and research products. You may be wondering the volume of internet users. Here are some quick statistics:
I have found in my experience that there are three pillars that help in building a solid online foundation; Website, Social Media and Reviews.  The three pillars are key to creating a great foundation for an excellent online presence, but at the end of the day, the importance is in ensuring that attention is given in equal measure to a business' online storefront and the physical location.  For smaller businesses, it is recommended they hire an individual internally to manage their online presence. Having at least one skilled employee managing a small company's online presence can lead to a large return on investment. If hiring an employee is not possible, contracting the work to a third party can reap rewards, while lowering cost initially. Now, let us explore the three pillars of online success.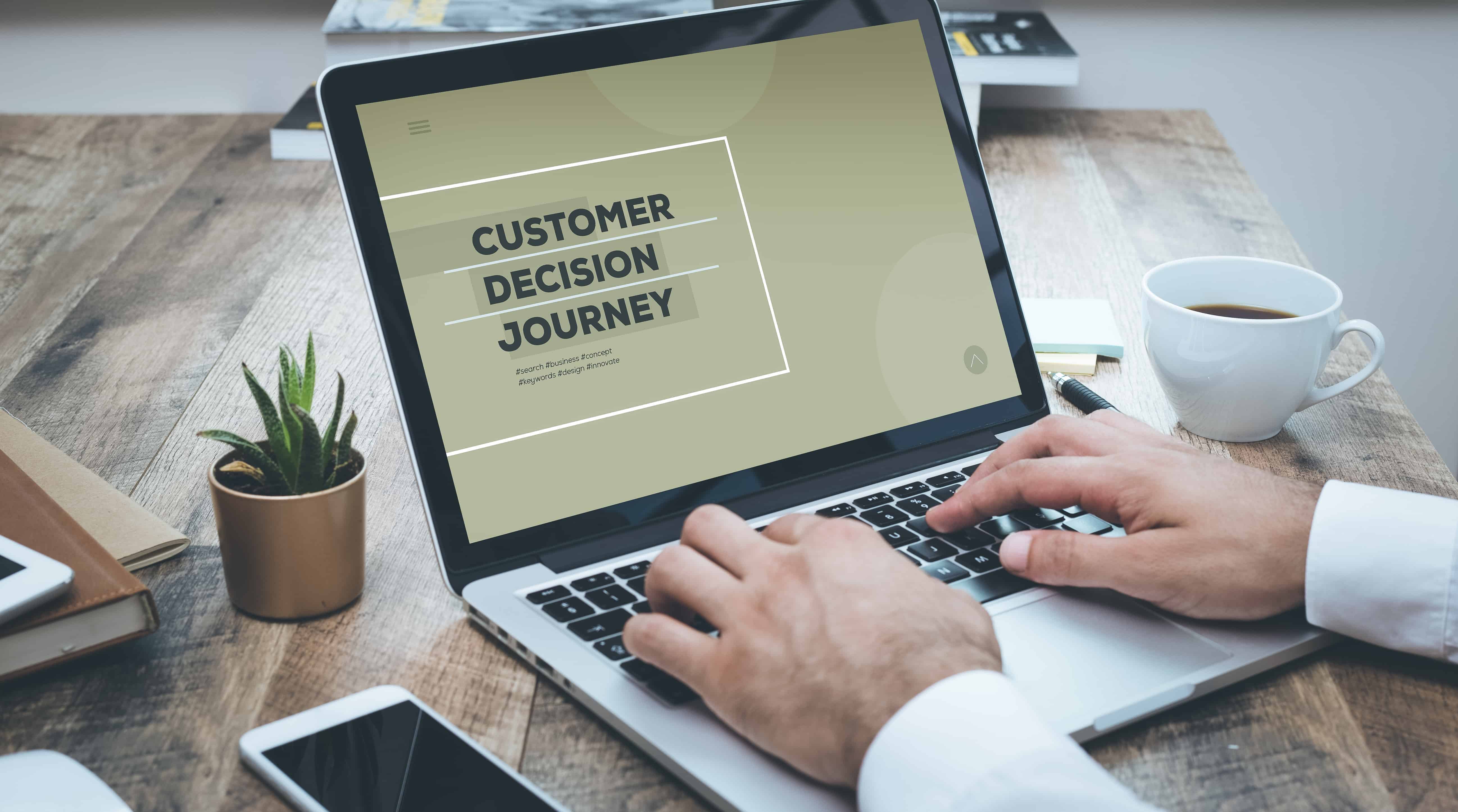 Website
The easiest way I have found to explain the importance of a website is to compare it to a physical location. To quickly generalize, a physical location needs to be built to offer products, services or both, it needs to be welcoming and it needs to offer information that helps customers make their purchasing decision. A website should be built with exactly the same thought process. Compared to the other pillars of an online presence, a website allows the business to have full control of what customers see and for this reason it is the one that I place the most value.
One of the main issues I have found when helping businesses with their digital footprint is their lack of attention to their website. Many businesses treat their physical location to daily cleaning and maintenance yet forego any type of cleaning, or maintenance to their website. This is a recipe for disaster. Businesses lose customers if their website is not properly maintained, as 57% of all mobile users have stated that they will not recommend a business with a poorly designed mobile website. With over 50% of all website users visiting on a mobile device, that is a large loss of customers. I state this particular statistic as it is the most prevalent and harmful issue affecting businesses. All websites should be built for mobile first, yet I find far too often that businesses still use websites that were designed far too long ago and that are only built for desktops in mind.
To solve this issue of poorly maintained websites, there are now a plethora of new options that make building a website easy even for the less experienced. Here are a few of my recommendations:
WordPress
WordPress is the number one content management system (CMS) with 30% of all websites being powered through its technology. It is personally my favorite option as it is simple for people who do not have much experience with website design and is exceptionally customizable for those who are. It offers the ability to quickly and easily manage users and add content. It has thousands of themes to make it simple for most people to change the look to their needs and finally it has thousands of plugins to make the website do whatever they need it to do. The most amazing part of building a website with WordPress is that it can be done completely free. Though you will still need to buy a domain and host the website. To get started with WordPress here are few great plugins to help you along the way:
Shopify
Shopify is my second recommendation as it is very simple to use and is excellent for ecommerce. Whether you sell business to consumer (B2C) or business to business (B2B) Shopify has you covered with some amazing themes and some amazing capabilities. It can be used for much more then ecommerce, but it excels when used as an ecommerce site. When you consider the cost of hosting and purchasing a domain, it is not much more expensive than running a WordPress site.
Squarespace
Squarespace is my final recommendation and is very similar to Shopify. It can used for many different types of websites just like Shopify and is very quick top build with.
Social Media
The second pillar of an online presence is Social Media. Simply put, social media involves creating a page on a platform which allows you to grow a community of users on said platform. We all know of the typical social media platforms such as Facebook, Linkedin, Twitter and now most online services try to integrate some social elements to bring in new users. In my experience, I have noticed that business leaders are often skeptical of the actual benefit social media has on businesses. Will it lead to more sales? If we join social media platforms will it simply open us up to criticism and toxicity? Which platform should we use? Let us explore each question individually.
Will it lead to more sales?
60% of small business owners are unable to track their return on investment (ROI) for their social media activities. For this reason, this is the important question that I have heard all the time and it has a very simple answer; It depends. The reason it is not a guarantee is that most businesses treat it like a side project. The reality is much different, businesses must pay close attention to it, they must create a plan for how often they will post, what they will post, who will be managing it, etc. A metric to keep in mind, 86% of people prefer honest and authentic dialogue. Once a plan is created and a business starts cultivating a community on whichever platform they choose, spontaneity and authenticity become important. With over 2 billion users on Facebook, 1 billion users on Instagram, 500 million on LinkedIn, etc. if you are unable to get one new sale, you are doing something wrong.
To get more sales through social media, companies have gone to influencers to advertise their products/services. Influencers are social media celebrities, if you will, that have a large following of people. Influencers, as they are so rightly named, are meant to influence their followers to buy into something. Typically, influencers will charge a fee to advertise their products or service. What I have found and that many companies are now doing, is that they are targeting micro-influencers. Micro-influencers are individuals which have a lower number of followers, but that are fans of your products/services. They will typically advertise to their followers for no cost at all, for the chance to win products/services or a small discount. Many companies have found great success in leveraging influencers to quickly grow a customer base.
Getting sales is great, but if a business is unable to track them, or worse misattributes them to some other medium, they may get discouraged by all the effort they have placed on building a presence on social media.  In my experience, the issue is not that companies are not getting sales from their social media activities, but that they do no understand how to properly set themselves up to track customers from the micro-moments to the final sale. All the major platforms allow for an in-depth look into the statistical data of its users, but to track users from the digital world to the physical purchase is typically where the disconnect occurs. To be able to bridge this gap, processes must be created and utilized, otherwise you may be misattributing sales.
If we join social media platforms will it simply open us to criticism and toxicity?
The reality is that social media is meant to be personal. It is meant to create communities, joining friends and like-minded people all over the world to talk and share their thoughts on whatever subjects they wish. As this is the internet, some people will be rude, callous and downright destructive. This should not frighten business leaders. Businesses need to take the criticism and toxicity in strides and try to resolve any situation that was not the excellent experience they should aim for. If a business does so, users will know when other users are being unreasonable and will think no less of a company for to trying to be better. What a growing business should truly be scared of is not that they can finally see and respond to the criticism and toxicity, but that they are unable to.
Which platform should we use?
There are many different approaches to properly choosing a platform. Depending on a company's resources and its overall motivation, I typically recommend focusing on one or at the most two platforms in the beginning. This ensures that businesses stick with it, otherwise I have found that it becomes too much for most business to consistently manage their communities.  Once a business has decided on how many platforms they will actively utilize, the next question becomes which one? I have found that choosing a social media platform depends on who your customers are and what platform are they using. With hashtags (octothorpe symbol), it is possible to go on most social media platforms and see how many users are talking about a particular topic. Searching for your company can help give an idea of where you have the most potential customers. Facebook and Instagram are always great options. Their user base is incredibly large and as it is possible to share text, images and videos, it allows businesses to connect to users in many ways. LinkedIn and Twitter are often seen as more business-oriented which can be a boon for business to business sales.  If you have the resources to create videos, YouTube should potentially be your primary choice as it has over 1 billion users. There are many other options then simply the ones I have listed, though the important part is to remember to choose the one where your customers are and to stick with it.
Having explored the three questions posed by business leaders about social media, here are some tips and things to keep in mind when building a successful community:
Make a social media plan.
Be active, available and authentic.
Reward your loyal customers, by making them influencers.
Create a process to track conversions.
Stick with it.
The second pillar of building an online presence entails a lot of persistence. There will be plenty of trial and error to find what authentically fits a business's culture and ethos. I am a firm believer that when done properly, social media can be a strong pillar of success.
Reviews
The third and final pillar of building a successful online presence is reviews. In 2017, 40% of YouTube users went on the platform to learn more about a product before they bought it. Everyday, we all swear by one product or service by how we dress, what we drive, by simply living our lives. With the internet, people have the power to become even more informed before they purchase a product. Reviews are how they make their choice of purchasing your companies' product or service instead of your competitors. Reviews are even used by Google to decide your position in the search results. As such, every business should properly manage their reviews. When a business receives a negative review, just like in the social media pillar, they must respond to the criticism and try and resolve the situation. As I stated previously 94% of all organic search result are through Google. This makes it imperative that businesses take control of their business listing on Google. Google my Business  has many different features, but the most important features are that it allows for businesses to manage their address and contact information, and it allows for businesses to respond to reviews on their listing. Other websites to think about are Yelp, Facebook and any industry specific review site. For the automotive industry you could find DealerRater important or for health care specialist you may want to pay attention to RateMDs.
Reviews can also be used in tandem with social media for content or for comparison to your competitors. Electronic companies are known to come out with new products and to give them to reviewers for their thoughts. They then advertise the reviewer's article or video to reach potential customers.
Conclusion
The online world is an ever-changing landscape, and for this reason it can daunting for business leaders who primarily work in the physical world. It allows for massive business growth, but when done haphazardly can turn potential customers away. This article has focused on the three pillars to a successful online presence; Website, Social Media and Reviews. A business's website allows for full control over the content that is shown to potential customers, Social Media allows for a mix between a business's content and user content, while Reviews are purely user content which needs to be used to make an even better future experience for a company's customers.
Please let me know if there is anything that I have missed or that you have found to help in building a successful online presence. If you have any questions please email me at shaun.guimond@outlook.com.